Trend Alert! Have You Seen Our Stylish Range of Sunglasses?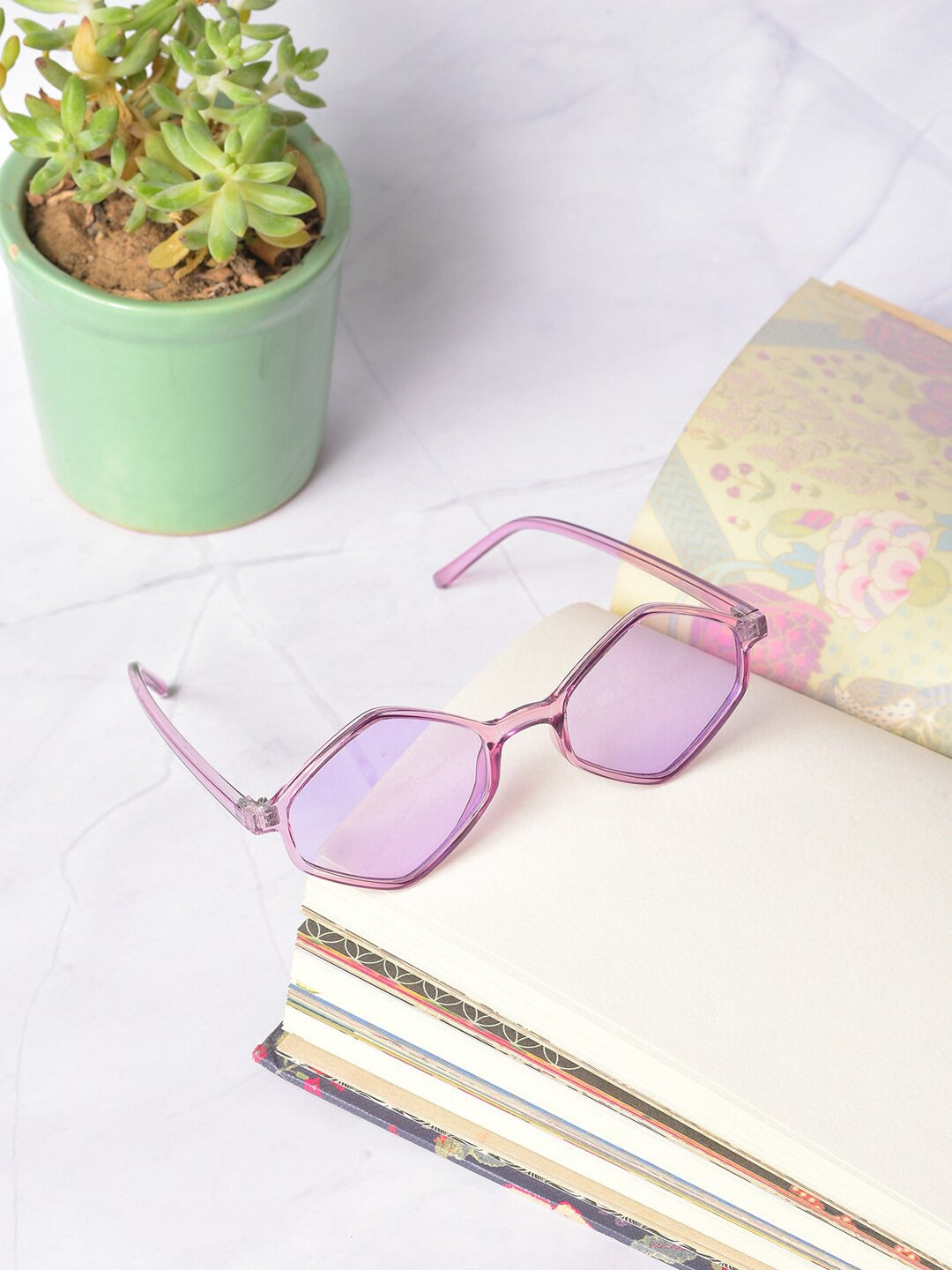 Young, hot and always on-trend. These are the traits that define not just our brand but also our patrons! Haute Sauce by Campus Sutra is all about having fun with fashion, and there's nothing that ramps up the glam factor than a pair of stylish sunglasses. 
Have you seen our latest additions to the collection? If not, then you're missing out! Meanwhile, to help you get started, we have picked out some of our hottest and coolest pairs that will leave all onlookers green with envy!
Give a cool new twist to the classic rectangular sunglasses with this delicious pair in green. The oversized frame style has been ruling the fashion circuits since a while and is not going away anytime soon. The green colour of the frame is what sets it apart, and it will keep you feeling cool on the hottest of days. What's more - it has polarised lenses to protect your eyes from harmful glare and strain.
Why have a single lens colour when you can have a spectrum right? See the world in a whole new light with these oversized sunglasses from Haute Sauce. Featuring lenses that move from blue to pink, they are uber stylish and classy. The square shape and large frame is very much in fashion nowadays, and the polarised lenses will keep your eye health in check.
Add a splash of pastel pink to your look with this hot selling pair of sunglasses. Whether it's for a fashionable date with the girl gang or while lounging on a beach, these sunglasses will set you apart comfortably. So you can look like a star while the polarised lenses protect you from the glare of the sun.
This sizzling pair is just what you need on days when you want to look and feel like a diva. The bright pink frame and the hexagonal lenses will lend oodles of character and drama to any look without going overboard. It's a rare combination that manages to look classy and timeless at the same time. Bonus - it comes with UV-protection.
This one's for the stylish set. The gorgeous purple colour is light enough to make it fit to sport indoors or at an evening soiree. So put your best foot forward at your next sundowner with this eye-catching pair of shades.
The black-and-white era is behind us but luckily the classic combination of black and white is still very much in trend. Nothing oozes more class and style than a crisp white shirt paired with slick black bottoms. We took the same classic combination to give you a stunning pair of shades with cat-eye lenses which are fit for every occasion.
Is there anything hotter than round sunglasses? The jury's out on that one but while we figure that out, you must check out this lovely pair of round sunglasses with a pastel green frame that gives off a very 70s hippie vibe while also looking extremely contemporary and chic.
If the hippie vibe is not what you're going for, and in fact want to look uber glamorous, we suggest you try out these killer black cat-eye sunglasses. Pair these with your favourite little black dress and stilettos for that classic 'femme fatale' feel. And while you're busy killing it with your looks, the UV-protection lenses will protect your eyes from damage.
If you're bored of solid frames then we have a great pick for you. This black-and-white animal print frame features UV-protecting oval lenses. It's a glamorous look that can never go wrong, provided the shape suits your face cut.
But we should all have a regular pair that goes with everything right? Because after all the fun and experimentation, we crave familiarity and order. These oversized brown sunglasses offer a timeless look that is always on point when it comes to fashion and it's a look that you can fall back on again and again.
So start picking up your all favourite pieces before they get sold out!