Trend Alert - Handbags In Vivid Shades Are All The Rage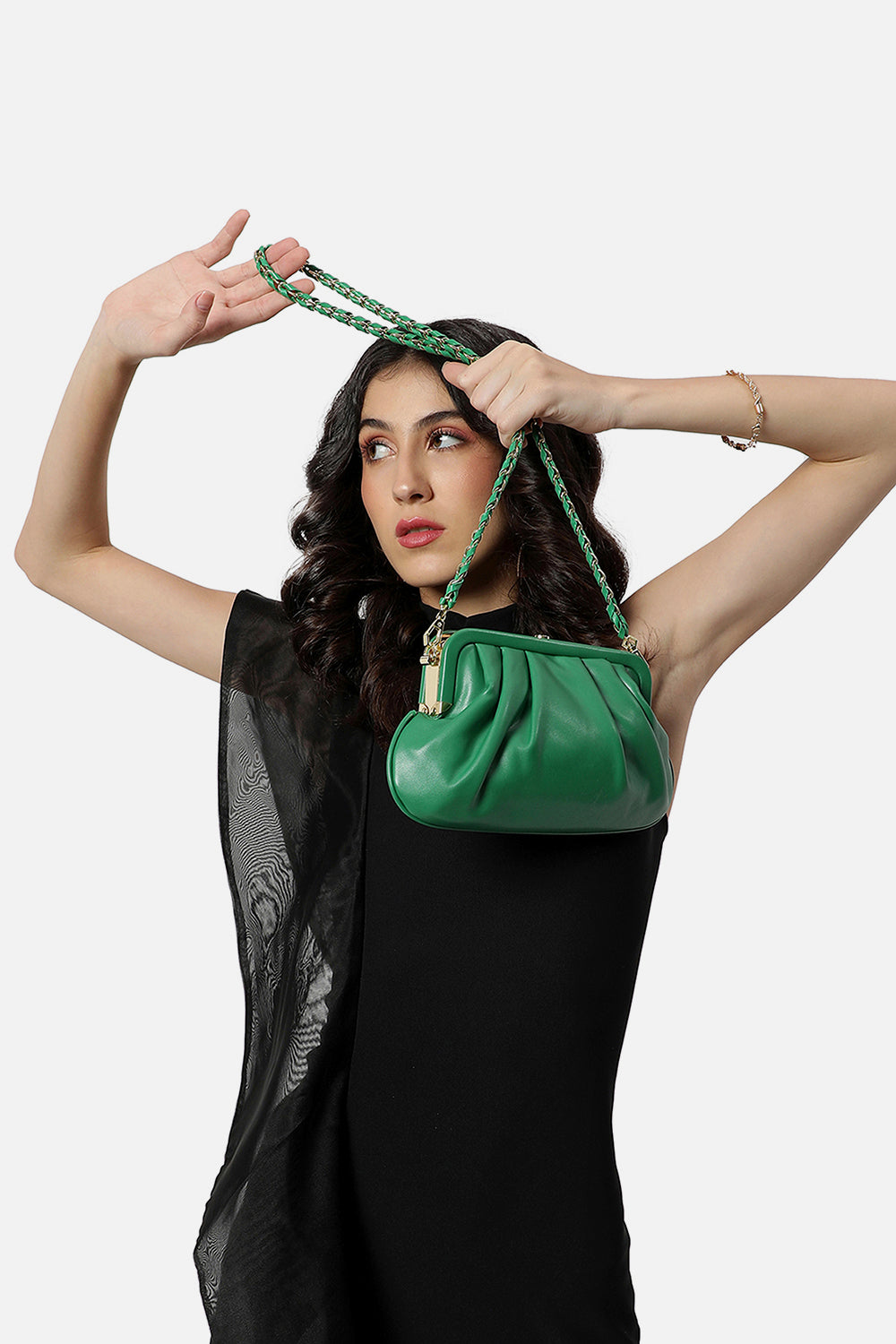 Ladies, it's time to bring a burst of colour to your wardrobe. Ditch the same old black, brown and blue handbags for something more adventurous and fun. Fashion today is all about mixing and matching different styles to see what works. Handbags in different coloured hues are a great way to add not just variety but also oodles of pizzazz to your everyday look. And because Haute Sauce is all about affordable fashion, you can listen to your inner shopaholic and indulge all you like!
Here are some of our favourite bags in bright shades to perk up your mood no matter where you are.
Pink
The colour of femininity, youthfulness and romance, pink is evergreen and always in demand. But it comes in various hues, from delicate shades to shocking ones. This bold and bright pink handbag from Haute Sauce is for the bold and adventurous women who love to have the spotlight on themselves. This small handbag will be your perfect accomplice as you paint the town pink. 
Orange
Orange is the new black. Maybe not, but certainly orange is a hot and upcoming trend. Instantly eye-catching, orange is a vibrant and happy colour which can light up your day an in instant. This compact orange handbag from Haute Sauce is perfect to keep all your essentials and cause heads to turn wherever you go!
Green
Onlookers are sure to turn green with envy as you step out carrying this ultra-stylish green sling bag from Haute Sauce. Pack all your party essentials as you head out for a memorable night around town or dance the night away to the latest numbers at your favourite singer's concert. 
White
Subtle and classy, but never boring - that's white for you. White handbags are a versatile addition to any outfit. This beautiful white satchel bag from Haute Sauce has gold-plated clasps and embellishment to lend it a glamorous yet understated feel. 
Red
The colour of love and passion is a definite eye-catcher. Adding a red handbag or red heels to a simple black outfit can do wonders for your look. Red stands out like no other colour and is carried off best by strong, confident women. This quilted red sling bag from Haute Sauce with metallic straps is glamorous yet elegant in just the right amounts.
Yellow
Bright, fun, peppy, irreverent, cheerful… a number of adjectives come to mind when we think of yellow. There's a reason sunny days are associated with cheer and hope. So on a cloudy or gloomy day, this pretty yellow hand-held bag from Haute Sauce will provide just the pick-me-up that you need.
Purple
If your fashion choices are all about being unique, then you must have this lovely purple handbag to accentuate your carefully-picked clothes. This delicious shade will go beautifully with floral garments and solid dresses in complimenting light hues. 
Blue
Yes, we earlier asked you to ditch the boring blacks, browns and blues. But this light blue number is anything but boring! Pastel shades are ruling the world of fashion, and this powder blue sling bag is a classy and fun way to add some extra colour and brightness to your look of the day. 
We bet you're feeling spoiled for choice. With so many great picks, it's hard to stick to one or two pieces right? So here's a fun tip which will make the guilt disappear - have a different bag for every day of the week! Try out various looks according to your mood and score fashion points every time you step out. Now go ahead and grab all these beauties before they get sold out!