It's Time To Glam Up Your Poolside Look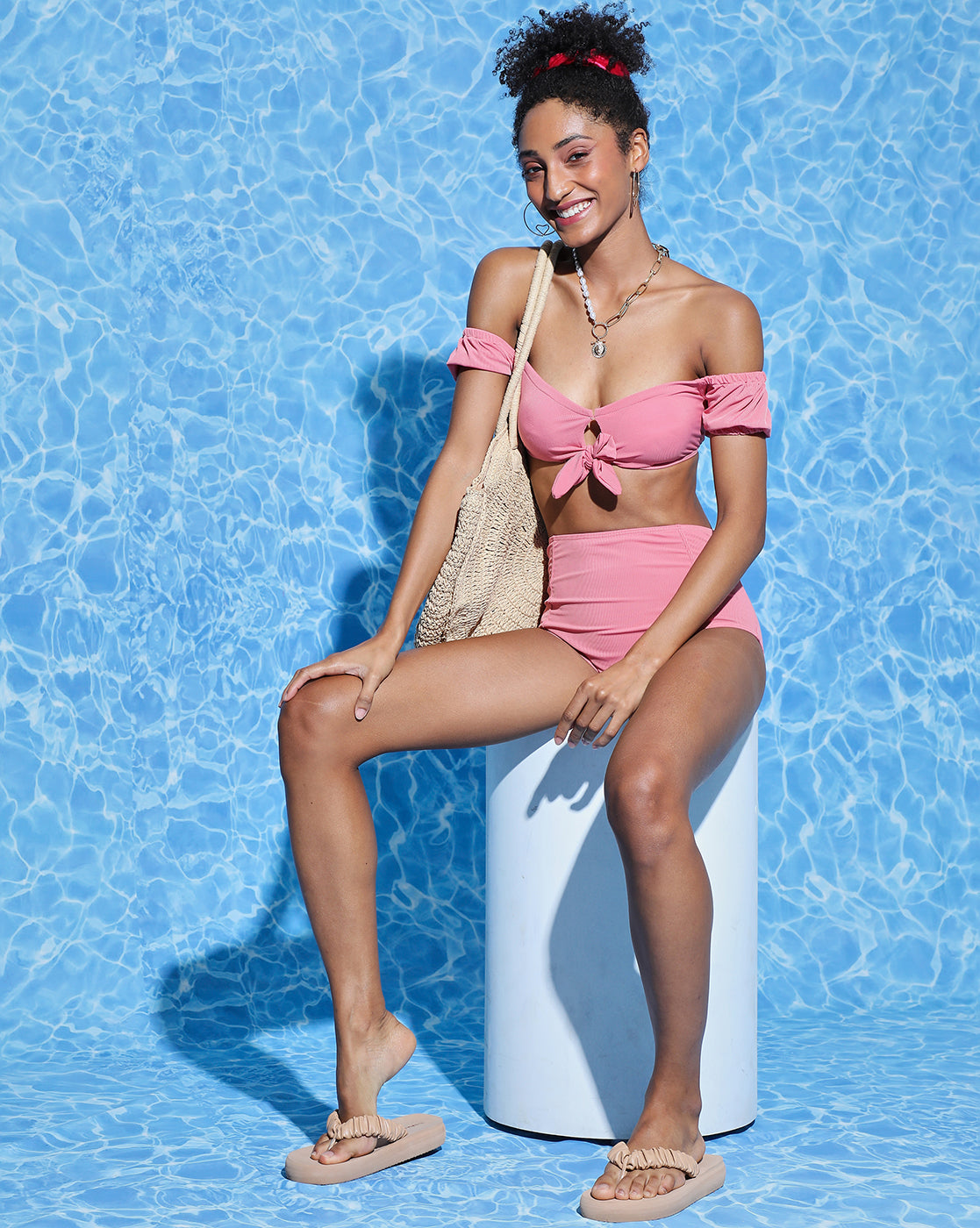 A dip in the pool can have so many effects on different people. It's comforting and relaxing, making it one of the favorite leisure activities for those who are on vacation or just want to unwind after a long day's work. It is also a fab workout - combining the best of cardio with toning of the muscles, to give you a full body workout in one session. And it suits just about everyone - young, old, even pregnant. Swimming is easy on the joints and so it is the preferred workout for many people. And the pool also doubles up as a party destination. There's no better party than a party by a pool or the beach!
So whether you enjoy swimming for health or leisure, or just like to lounge by the poolside or at a beach, soaking up the sun, or reading your favorite thriller novel, it's time to update your poolside/beachside look.
If you are fed up with the drab and typical swimwear options available on the market, you're in luck because Haute Sauce has launched its range of ultra-chic swimsuits for modern and stylish women. Haute Sauce swimwear is anything but boring, with every piece designed with utmost care and attention to bring to you a range that is classy yet fun. 
Check out some of our hottest pieces here: - 
Channel your inner Hollywood retro chic with this fab polka-dotted one-piece swimsuit in black and white. It combines a classic black-and-white color combination and evergreen polka-dot design with a modern aesthetic for a playful and glamorous effect. Complete your pool party look with a pair of oversized sunglasses and a large tote bag, and you're sorted. 
Dare to stand out among a crowd with this stunning one-shoulder swimsuit in bronze. It's classy, sleek, and perfect for showing off your curves. The metallic shade lends it an extra dose of glam. Don't forget to pair it with sunglasses or an oversized hat.
This pristine white swimsuit has a halter neck with a plunging neckline and is perfect for your next poolside or yacht party. This dainty piece is glamorous in a subtle, understated way. Pair it with a martini and sun hat, and voila - you're all set to win hearts! 
There's nothing more glam than a solid swimsuit in black. This stunning piece features mesh details for added oomph and is a fashion statement in itself. You can accessorize it with a pair of hoop earrings and a bracelet if you're going to a beachside soiree, or keep it simple for a good swimming session. 
If you've got it, flaunt it in style. This gorgeous green swimsuit is a great pick for the modern and bold fashionistas out there who love to experiment with different cuts. The off-shoulder one-piece swimsuit is an absolute head-turner at any water-side party. Remember to accessorize for added effect! 
Floral prints rule, both inside water and on dry land. This lovely little floral swimsuit has a one-shoulder design for a feminine and chic look. Flaunt it at a beach as you sip your favorite cocktail, looking effortlessly charming. 
This is just a quick peek into our hot new range of stylish swimwear for women. Say goodbye to boring swimsuits and stock up on these glam pieces to revamp your poolside looks. 
Check out the full range at: https://www.buyhautesauce.com/collections/swimwear