Stock Up On Stockings To Keep Up With K-Pop!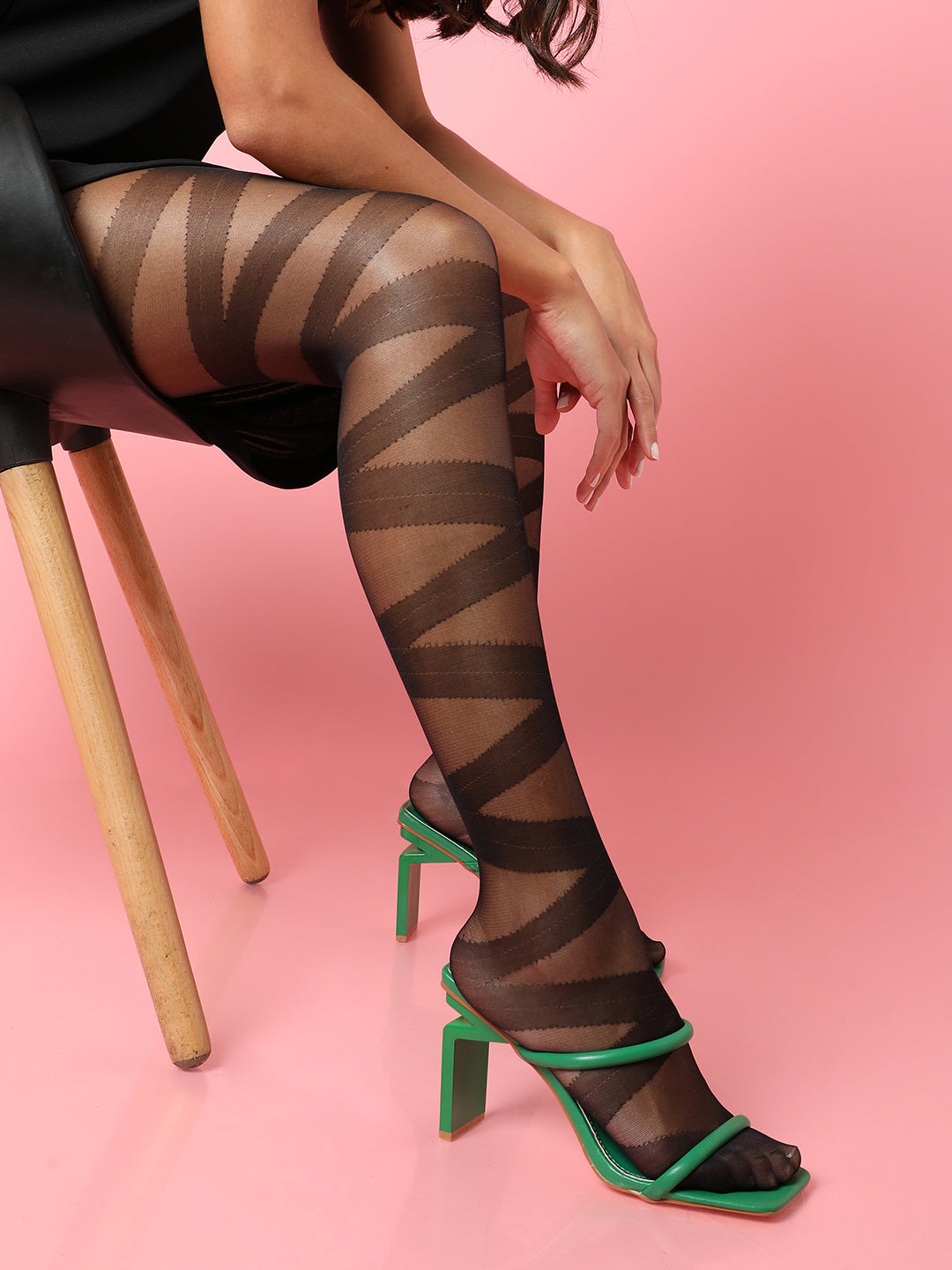 K-Pop, short for Korean pop, has been taking the world by storm. Their popularity has risen to mind-boggling levels in the last few years. While Korean popstars were always wildly popular in their home country, for the rest of the world they were just an interesting niche. But today, K-pop has gone full-on mainstream, and not just for its music. K-pop stars are global fashion icons - admired, envied, and copied by their millions of fans all over the world. Gen Z trends in particular are very strongly aligned with what's hot in Korea. 
So what are the reigning fashion looks in South Korea? Short answer: two-piece dress sets, tennis skirts, denim shorts, floral dresses, chunky sneakers, military boots, shirt dresses, and knits. And we at Haute Sauce have got the perfect accessories to complete your Korea-inspired looks!
Fish-net stockings are a hot trend in K-pop fashionverse. Members of the wildly popular girl band Black Pink are often seen flaunting sheer and fish-net stockings with their stunning outfits. Get your hands on these fish-net stockings from Haute Sauce to complete your K-pop makeover!
These gorgeous printed sheer black stockings by Haute Sauce will look absolutely sick with the hottest and coolest Korean trends. Combine a two-piece dress set with this pair of sheer stockings to transform into a diva instantly.
Military boots are so in right now. Chunky, heavy, and usually black, they lend a gravitas to the overall look. Military boots look great with short dresses, skirts, and shorts. You can pair these solid black stockings with your skirt-and-military-boots-look for extra edginess and spunk.
Tennis skirts or pleated skirts are all the rage right now - and not just in Korea. Gen Z trendsetters love to flaunt their toned legs in gorgeous pleated skirts, usually in solids, and paired with crop tops. Add another layer of style to your pleated skirt and crop top look by putting on this snazzy pair of white striped stockings from Haute Sauce. 
Dresses never go out of fashion right? Floral dresses are an evergreen trend and are seeing growing popularity among k-pop fashion icons and their fans. Floral dresses are pretty, colorful, and hands down feminine. You can take your floral dress game up a notch by adding these dainty sheer white stockings with a bow at the back to a short dress, so you can look both naughty and nice. 
Bored of the same old black or white options in stockings? Push the boundaries of style with these innovative green stockings that look futuristic yet retro. Combine this unique style with a denim skirt or shorts - which are very hot right now - to stand far apart from anyone else.
These cute cut-out stockings in black and white make an unforgettable fashion statement. Pair these with your favorite short knitted dress - that is another hot K-pop and Gen Z trend - to elevate a regular look into an iconic one.
These striped black stockings are another must-have to update your look this season. Pair these with a solid black dress if you want to keep it safe and subtle, or with a pair of denim shorts and military boots to channel the best of K-pop fashion. 
Sheer, embellished clothes are much loved by K-pop icons. If an embellished blouse is too much bling for you, then stick to this pair of sheer, embellished stockings. Add these to your floral dresses, pleated skirts, and knitted dresses to add instant sparkle and style to a regular outfit.
No wardrobe is complete without a sturdy and reliable pair of nude stockings. Whether you want to highlight your chiseled calves or hide the hint of unwaxed legs, nude stockings are every girl's best friend. If you love to follow Korean fashion trends, from tennis skirts to shirt dresses or coords, nude stockings will make a fine accompaniment to your looks. 
Korean-inspired Gen Z fashion is all about perky, youthful and feminine attires. The just-dropped range of stockings by Haute Sauce will make sure you have a pair to match with every dress, skirt or shorts look. Start stocking up before they run out!