One-Shoulder Swimsuits To Amp Up The Glam Factor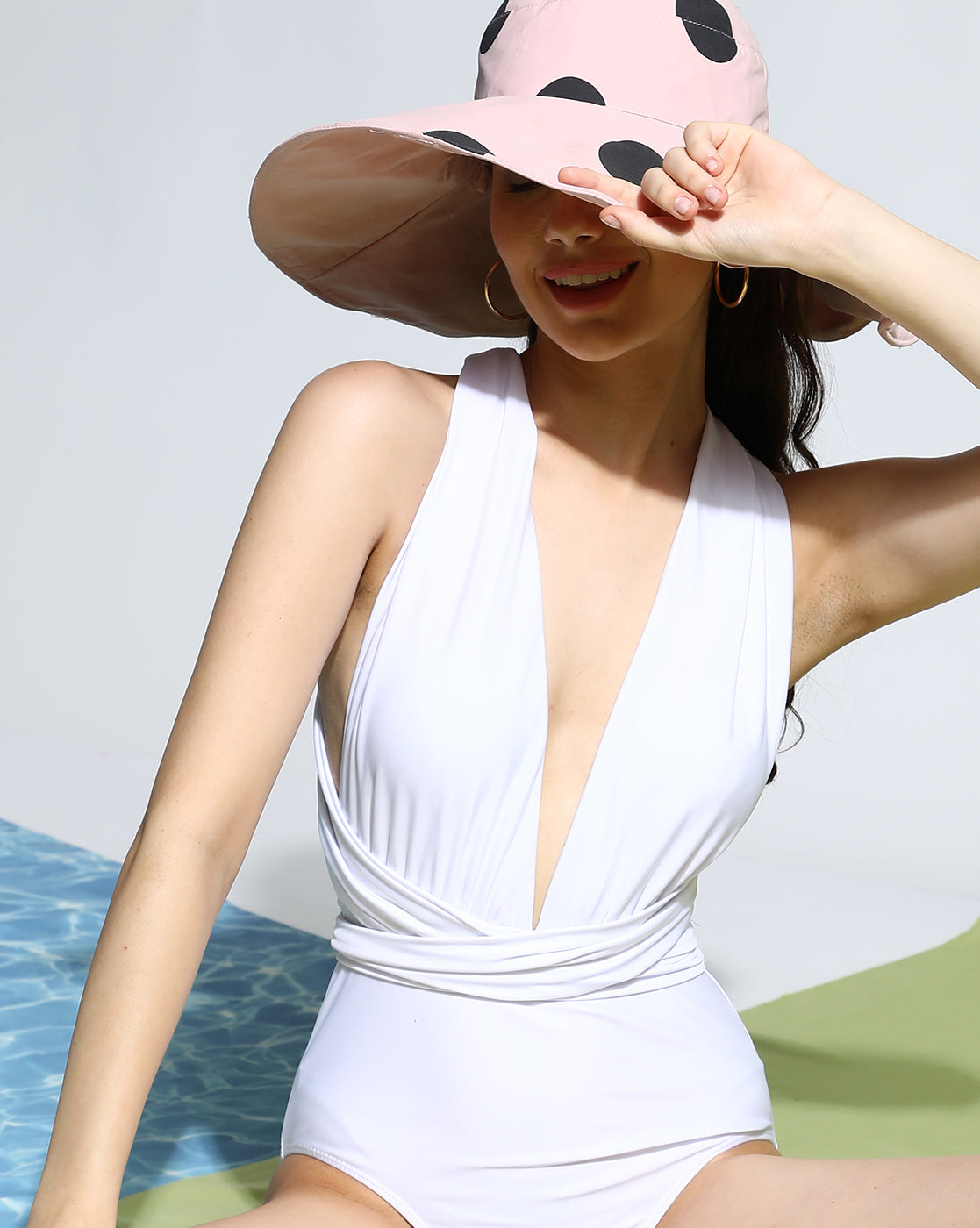 If you're an ardent fashionista then you're probably aware that fashion never takes a break. But swimwear is one clothing category that often gets neglected. The result? Boring swimwear options that look unappealing, drab, or too sporty. Swimwear was long clubbed with sportswear, and no one gave a second thought as they picked up the same old pieces year after year.
But Haute Sauce believes in reinventing fashion for the modern consumer. So we have come out with a sizzling swimwear collection for women who want to look glam all the time - even underwater!
One of the hottest trends of the season is one-shoulder pieces - be it tops, dresses or swimsuits. One-shoulder outfits are stylish and daring, while also being functional. Show off your chiseled shoulders with our fabulous range of one-shoulder swimsuits. We handpicked our best pieces to help you stock up…
If you love summer as much as we do, then you must also be a fan of lively summery colors. This gorgeous one-shoulder swimsuit from Haute Sauce features a yellow and blue color combination - signifying sunny days and pristine blue waters! It is the perfect ode to summer, beaches, and a relaxed day with friends. And the cutout design is cleverly constructed to help you show off in the right places!
Dainty, feminine and elegant - these are just some of the words that come to mind on seeing this pristine white swimsuit with a ruffled shoulder design. If you love subtle and timeless pieces, then this is a great pick for you. 
What is it about yellow that makes it so great for the beach? The playful and sunny vibes, perhaps. Yellow is a great shade to stand apart from the crowd. And this sizzling swimsuit from Haute Sauce has cuts in strategic places to raise the oomph factor to the maximum! 
This lovely teal swimsuit is a class apart from everything else. It's a unique and attractive piece that would never fail to put you in the limelight - from the deep ocean shade to the glamorous cut-out style and the one-shoulder design, everything will make sure that all eyes are on you!
Metallic shades never fail to look glam. If you're looking for the perfect swimsuit for your next poolside party, look no further than this one-shoulder brown swimsuit from Haute Sauce. Mixing an unconventional color with a stylish yet functional design, it is a must-have in your wardrobe!
If you don't have a black swimsuit in your wardrobe, then you're missing something big. Black is the ultimate shade - whether it's for a dress or a swimsuit, nothing accentuates one's figure better than black. This stunning one-shoulder swimsuit from Haute Sauce has a bold cutout design and will look simply incredible.
We know it'll be hard to pick one with so many options to choose from. So go on and indulge yourself a bit by ordering all your favorite pieces before they run out!
See the full collection at: https://www.buyhautesauce.com/collections/swimwear