Channel The Festive Spirit With Blingy Belts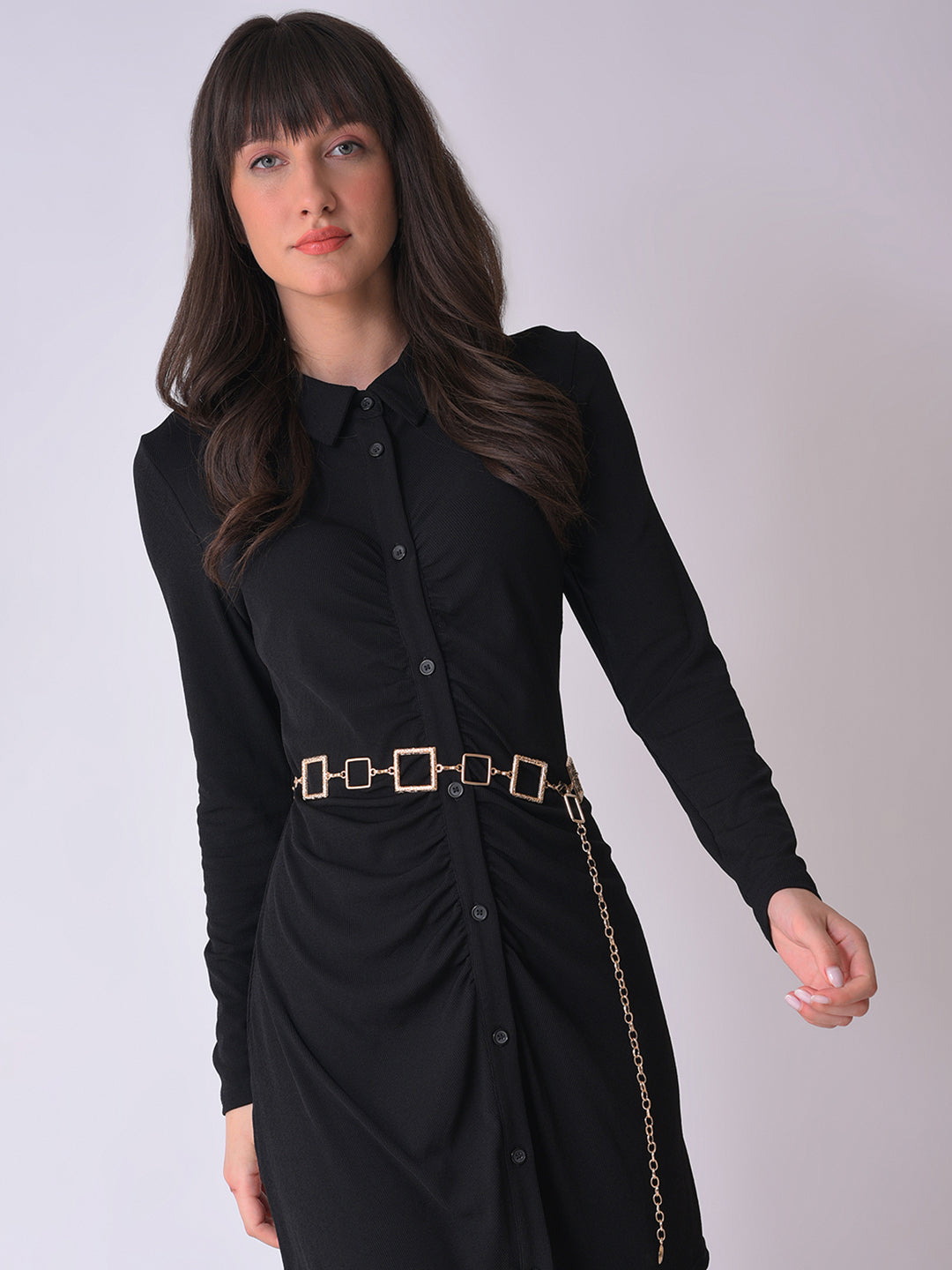 Any good stylist or designer will tell you that the secret to an immaculate look is to style your dress right. Accessories make all the difference between a drab look and an unforgettable one. At a time when we all want to dress not just to impress but also to express our unique, personal style, it's our choice of accessories that set us apart from the crowd. 
Belts are probably the most under-utilized accessory of all time. They are normally associated with menswear, or as a utility item to keep one's jeans or trousers in place. But belts are way more than just utilitarian. Ac lassy belt, strategically worn, can instantly elevate an everyday look. Be it over your regular jeans or a skirt or a favorite fitted dress, you can use your belts on everything under the sun. This makes the belt a very versatile accessory, and it's up to you and your creativity to make the most of your belt collection.
Haute Sauce presents to you an enviable collection of belts and accessories at unbelievable prices, so you never have to miss out on the latest trends. In keeping with the festive spirit in the air, blingy belts are the hottest accessory this season. So we have picked out our bestselling blingy belts for you to choose from. Keep scrolling…
A belt so beautiful it could be a tiara… This pretty and dainty belt in gold tones is sleek, comfy and scores very high on style. The buckles are shaped like golden leaves to give out princess-y vibes. So add this to your outfit to lend it fairytale feels!
Shimmer and glitter are hot right now, and this belt combines the best of bling with a geometric pattern for a modern vibe infused with festive cheer.
Gold chains are not just for your neck! This belt imitates every Indian's favorite jewelry to give you a sleek and shiny accessory for your dainty waist, which is eye-catching without being overbearing. 
We all miss the oughts - those carefree 2000s years when everything was simpler. Luckily for you, many of the oughts fashion trends are making a comeback, including rhinestone studded clothes and accessories. Jump into this trend with this gorgeous silver rhinestone-studded belt.
Black is a classic. One simply cannot have too many black belts. But even with a classic black belt, there is ample room for experimentation when it comes to the buckle. This gorgeous wide belt in black has a super glamorous gold-plated buckle studded with artificial stones, which makes it very appealing and yet keeps things subtle. 
Layered necklaces have been a hot trend for a while now. From Indian celebs to international ones, and from college kids to corporate divas, everyone has hopped on to this trend which is easy to carry and looks super chic. You can take this trend one step further with this innovative and delicate multi-layered gold-plated belt from Haute Sauce. 
Black and gold is a match made in heaven. In the world of fashion, this look can never go wrong. This unique and chic belt has an interwoven design of black faux leather and gold-plated chain. It is blingy while also being elegant, which makes it perfect for both parties and regular-wear. 
If you got it, flaunt it! This bold and fitted belt is the perfect choice for those who love to flaunt their waists. The band-style design gives it a snug fit, and the gold-plated look makes it the perfect add-on over a fitted dress if you're going to attend a party.
So what are you waiting for? Add some essential bling to your accessories this season with Haute Sauce's range of dazzling belts. Hurry before stocks run out!
Check out the full range of belts at: https://www.buyhautesauce.com/collections/belts