Taking Inspo from Malaika's Stylish Brunch Look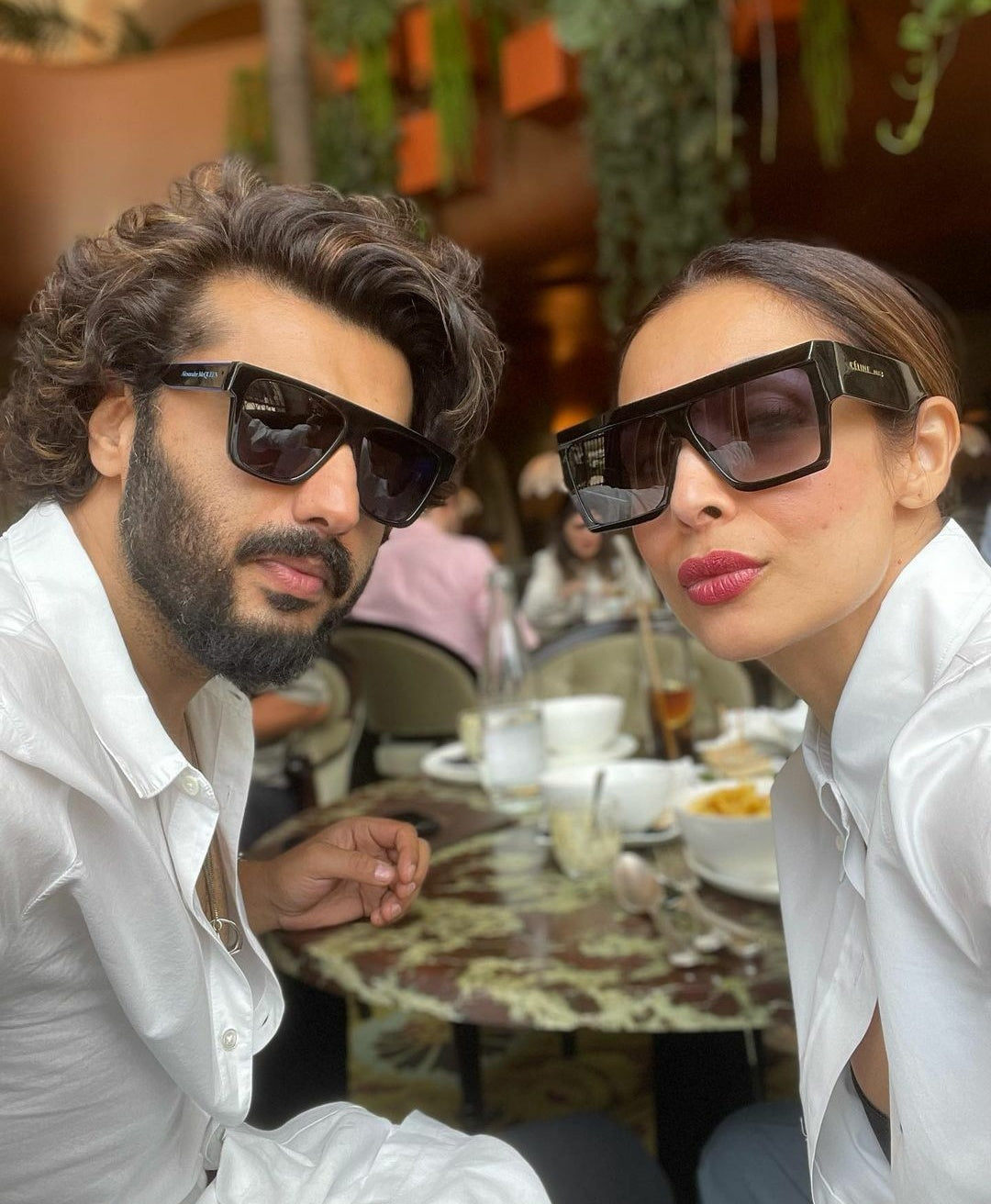 Actress, model, VJ, dancer, entrepreneur, fitness enthusiast, mommy - Malaika Arora sure knows how to juggle multiple roles and responsibilities with elan. But what sets her apart from several other multitasking ladies is that she is always impeccably dressed. In fact, she is as popular for her style sense as she is renowned for her unbelievable dance moves. 
Being a popular celebrity, Malaika is always in the public eye and we have seen her age with grace, dignity and style that is simply unmatched. She has proven time and again that age is just a number, and one can look like a million bucks in any stage of life.  
Even her choice of a partner proves that age is no barrier when it comes to relationships. Actor Arjun Kapoor may be her junior by quite a few years, but these two seem to have found their soulmates in each other and have been going steady for the past few years now. 
Recently, Malaika shared some cute photos on her insta in which they could be seen celebrating Arjun's birthday over a hearty and lip-smacking Sunday brunch, and two things stood out for us.
One, where do all those calories go?
And two, how cool are her shades?
In true Malaika style, she looked fabulous even during a meal. Both Malaika and Arjun chose to wear plain white shirts for the occasion, and accessorized with dark, oversized wayfarer sunglasses. It's a classic look that can never go wrong, unless you're in the habit of dropping your food in which case it's best to stay away from whites during meals!
Malaika has shown time and again that you don't need to go OTT to stand out. Sometimes, a plain shirt, little or no makeup and tied hair can also look great if you have the right accessories. Malaika kept her look minimal and only went with a pair of oversized sunglasses, a chunky watch and bracelet plus bright red nail paint to add just a hint of color and glamour. 
This look works because of two reasons. First, a Sunday brunch is supposed to have easy, laidback vibes, so dressing up too much for it can look jarring. And second, a minimalist look shows that the person wearing it is confident in their skin. Malaika is just basking in her natural glow, choosing not to hide behind layers of makeup or wear eye-catching clothes, celebrating her partner's special day with great food and zero fuss.     
If you're inspired by Malaika's style, we have just the thing for you. 
https://www.buyhautesauce.com/collections/oversized
These oversized sunglasses are just perfect for a lazy brunch, as shown by Malaika. You can easily copy the whole look - hunt down a plain white shirt (we know it's there somewhere), tie your hair in a bun (so that you can focus on the scrumptious food without any interruption from stray strands of hair), add a touch of coloured lip balm and finish with these glamorous sunglasses from Haute Sauce - and voila! You're all set.
Of course, you can add your own touches to the no-fuss brunch look. To start with, you can experiment with your shades by trying out this fun number:
https://www.buyhautesauce.com/collections/oversized/products/ss22_hssg1192
This light brown pair would work equally well with a plain white shirt while adding a dash of color to the attire. 
So are you ready to get inspired by Malaika's brunch style? Get these funky oversized sunglasses from Haute Sauce today!