What's Your Vacay Hat Style?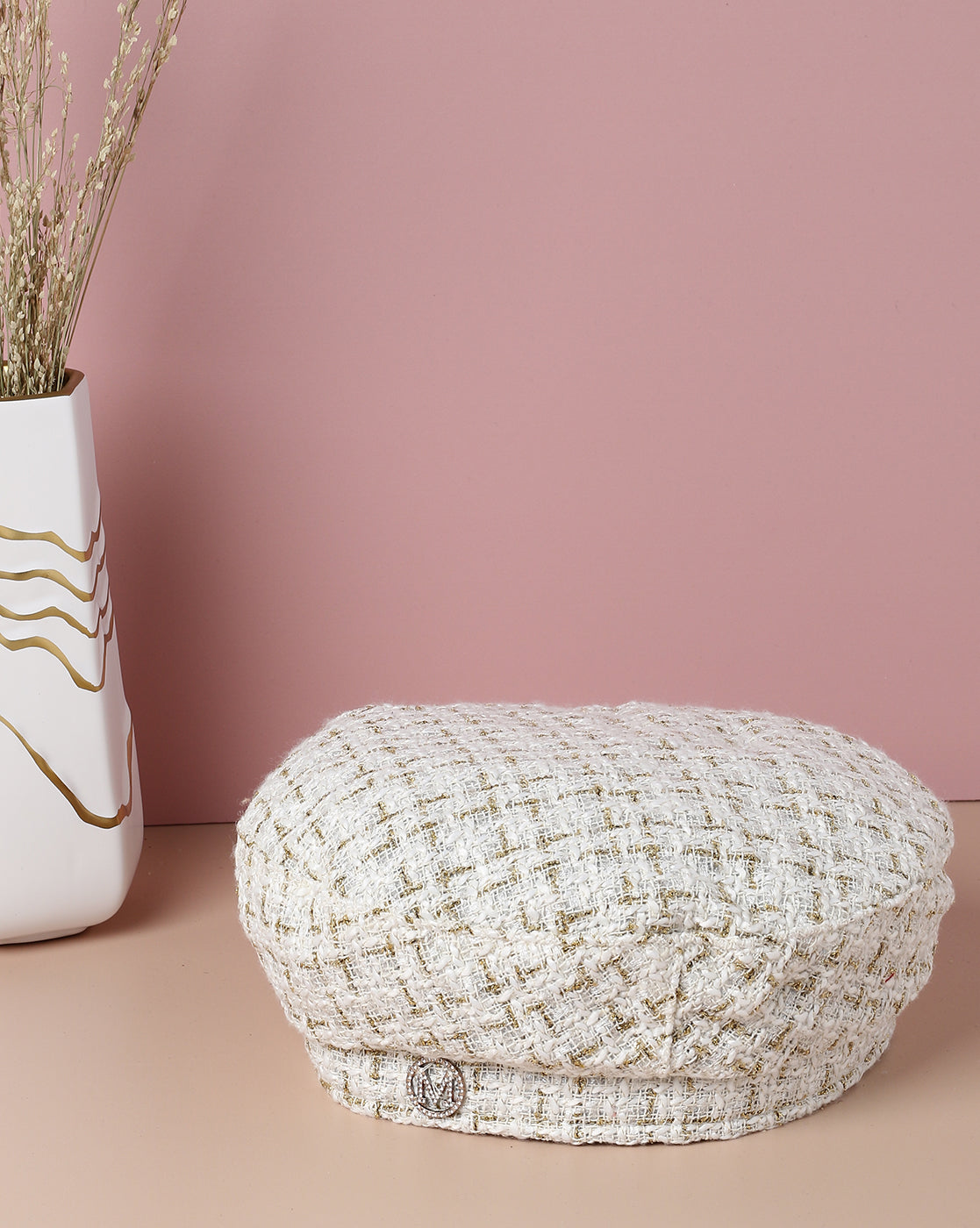 International travel has resumed after two long and painful years, and we know you can't wait to head out on your next big foreign vacation! But as you finalize your itineraries and plan your outfits, don't forget to accessorize for scoring maximum fashion points!
Hats and caps are a neglected category of accessories that are not just effective in adding an instant touch of glam to any outfit but are also quite useful. Whether you need to beat the heat and protect your precious face from the harmful rays of the sun, or if you need to stay warm in cooler climes, hats and caps are there to help you through every season. And did we mention that they are super chic like no other accessory? Picture this - you're wearing a pair of jeans with your favorite old t-shirt. It's your go-to style for daily comfort, but it's too mainstream. Now, add a Breton cap to this look, and voila - you have transformed from girl-next-door into who's-that-diva in the blink of an eye. Or take your classic black fit-and-flare dress that you've worn countless times and are on the verge of throwing away, only you can't bring yourself to do it because it fits so well and looks so good. So what do you do? Simple, next time add a Beret on top and you'll have a whole new, glammed-up look!
With so much utility and scoring so high on style, headgear is an absolute essential when you're out chasing your travel dreams. So what should you pack for your next dream getaway? We have shortlisted some of our favorite pieces to match your dream destination. Read on to find out…
1. Paris
https://www.buyhautesauce.com/collections/beret-hat/products/hsht2113
The French capital is one of the most beautiful places on Earth and is renowned for its architecture, food, and of course, fashion. The city of love is where all the beautiful people of the planet gather in one long fashion-march, and if Paris is where you are headed, then make sure you've packed your best and most stylish outfits. And top all of your looks with the classic French beret - the cap associated with artists and intellectuals, which looks incredible on every type of face cut. Pair it with anything - whether it's your boots and jackets or the flirty and flowy summer dresses.
2. Japan
https://www.buyhautesauce.com/collections/bucket-hat/products/hsht2072
If you're headed east to explore the beauty and culture of Japan, then you'll have read a bit about the stunning Cherry blossoms that bloom in springtime. Even if you miss the Cherry blossom season, however, you'll still be in for quite a treat because Japan is blessed with unique and abundant natural beauty all year round. So when you're out exploring this beautiful country, make this lovely purple bucket hat your constant companion to stay cool and look pretty while at it.
3. The Maldives
https://www.buyhautesauce.com/collections/hats/products/hsht2097
This tiny nation made up of thousands of islands has been a travel favorite for tourists all over the world. The stunning views of the wide open sky and the deep blue ocean with its colorful corals and fish make it a heaven for beach lovers. But the equatorial weather means you're exposed to harsh sunlight and radiation all through the day, so wearing a hat is absolutely essential to minimize the damage to your skin. This gorgeous beige sun hat from Haute Sauce is just perfect to beat the heat on the beach and its neutral color will make sure that you have no trouble matching it with all your colorful beach outfits. 
4. London
https://www.buyhautesauce.com/products/hsht2093?_pos=1&_sid=23d575acd&_ss=r
British fashion has always been incomplete without suitable headgear. Even now you can see British royals at social gatherings always turn up with their heads covered with stylish hats, caps, and fascinators. If we had to name one nation that was obsessed with headgear, it would have to be the good ol' UK. So it goes without saying that if you're traveling to the UK, particularly London with its urban style, then you'd be remiss not to take a hat along. This black-and-white textured sun hat brings just the right amount of style and sophistication that your London wardrobe needs. 
5. Thailand
https://www.buyhautesauce.com/products/hsht2040?_pos=1&_sid=6078229c4&_ss=r
The southeast Asian tropical paradise known as Thailand is now open for tourists again. As you explore its various coastal treasures, don't forget to wear this lovely and peppy yellow-and-brown hat to protect yourself from the sun and also to blend in with the colorful tropical scenery.
6. NYC
https://www.buyhautesauce.com/products/hsht2091?_pos=1&_sid=949b19953&_ss=r
Heading to the Big Apple this summer? New Yorkers take their style very seriously and if you're keen to blend in with the trendsetters of NYC then pack along this super stylish black Breton cap to ace every look. Paired best with jeans, a tee, a jacket, and high boots.  
7. Greece
https://www.buyhautesauce.com/products/hsht2094?_pos=1&_psq=HSHT2094&_ss=e&_v=1.0&variant=40528080306220
If you're off to the Mediterranean coastline, then be sure to carry along this pretty pink polka-dotted hat to not only look stylish but also to keep the sun's rays from damaging your face. Pair this pretty hat with all your strappy sun dresses or crop tops and shorts to look vibrant and carefree as you relax at your favorite beach.
These are just some ideas to help you pick the right hats depending on the place and the season, but of course, you can mix and match things or find your own style from the wide range of headgear offered by Haute Sauce. 
Check out the full range at: https://www.buyhautesauce.com/collections/hats
And don't forget to share your favorite vacation looks with us in the comments!