Exciting Gifts for Women for Valentine's Day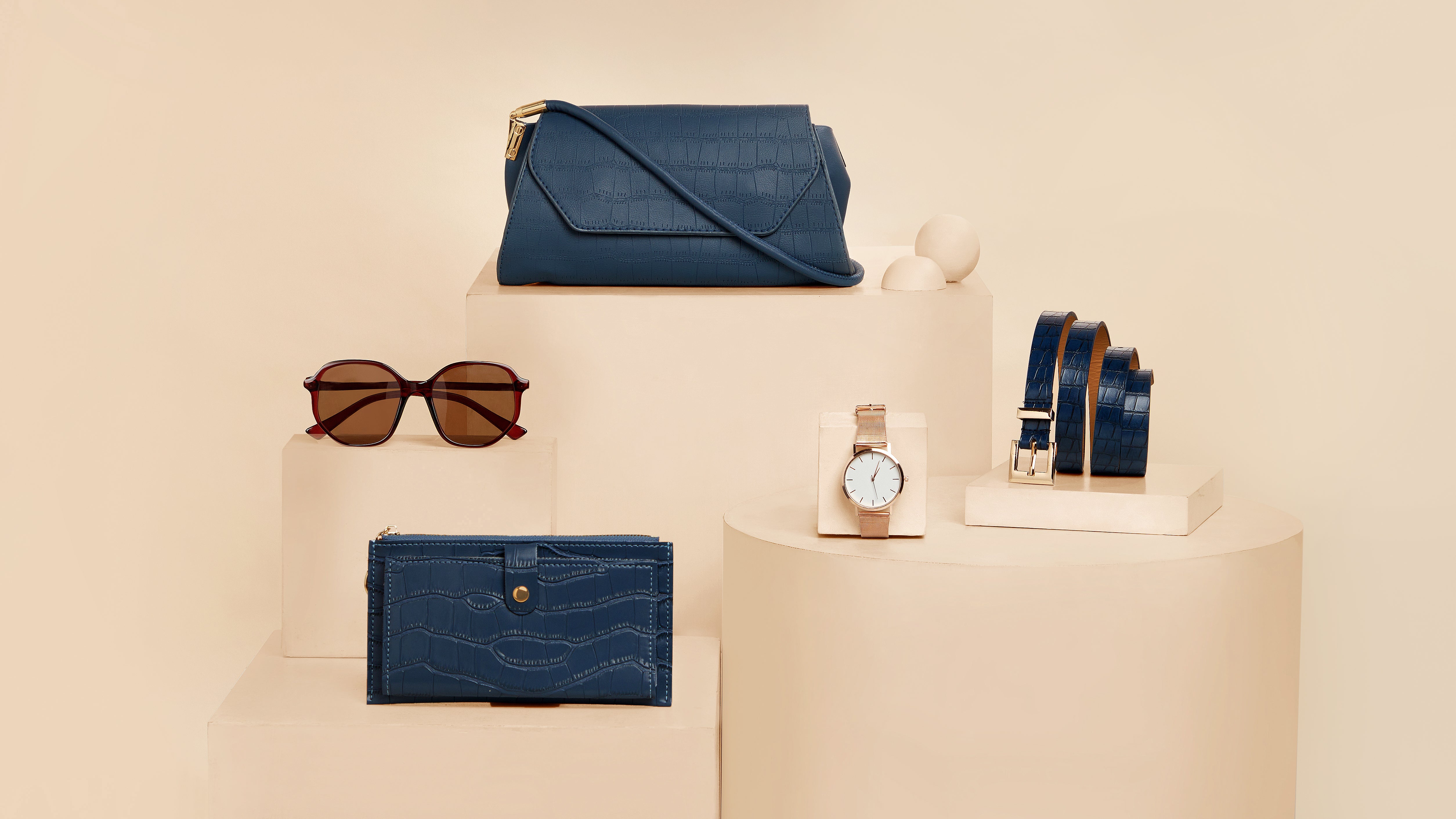 The season of love is upon us with Valentine's Day just around the corner. The season coincides with the arrival of spring, which is a beautiful time full of hope and happiness. The clear blue sky, bright sunny days, and an astounding variety of flowers are enough to turn even the most skeptical of people into ardent believers in the power of love. 
Guys if you are lucky to have a partner to celebrate this day with, then it's time to stock up on V-day gifts that will sweep your girl off her feet! And ladies, if you're single then you deserve a treat for yourself! 
Scroll down to find out the best gifts for Valentine's Day…


https://www.buyhautesauce.com/collections/watches/products/aw22_hswc1017?variant=40533747007532


Love is timeless and eternal, and nothing captures it better than a stylish wristwatch that doubles up as a gorgeous accessory for your Valentine's Day date. Surprise your girl with this stunning watch from Haute Sauce and we guarantee it'll be a hit with her! The white leather strap signals understated class and the crystals studded all along the dial add a touch of sparkle to match the sparkling smile of your special someone. 


https://www.buyhautesauce.com/collections/hats/products/hsht2087?variant=40528070508588
If your girl is a fashionista, then hats are probably a favorite of hers. A simple element like a hat can elevate a look to make it completely stand apart. This stylish, chequered beret is super chic and has neutral colors, making it a lovely addition to just about any outfit. So if you are afraid of giving a clothing item to your girl because you're worried she might not appreciate your taste, then trust us - you're safe with this classy beret that is bound to be a show-stealer.
https://www.buyhautesauce.com/products/aw22_hsws1011?variant=40766598086700
If your girl is into fitness, then she probably never leaves the house without her trusted Apple Watch. While fitness watches are extremely useful, they do tend to look a little drab and don't really work on formal occasions. The solution? Apple watch straps from Haute Sauce, that can give your fitness watch a slick makeover to suit every occasion. This rose gold watch strap is a sight to behold with its stunning craftsmanship and lovely metallic shade, and will turn her boring Apple watch into a gorgeous accessory.


https://www.buyhautesauce.com/collections/bags/products/hssb1311
As all women will affirm - we just cannot have enough bags. How men manage to live without bags is a great mystery of this planet. But if you have a girlfriend or a special someone, then be assured that a bag is a wonderful gift. This peppy sling bag in bright yellow will add a burst of color and happiness to any outing. It's in keeping with the season of spring and love - yellow signifies optimism and cheer, and these are just the feelings that you'd want your loved one to experience when they open your gift.
https://www.buyhautesauce.com/collections/belts/products/ss22_hsbl1132?variant=40766263164972

A stylish belt can completely turn an outfit around, or give a new twist to an old favorite. If your girl loves to sport dresses and gowns, then she will absolutely adore this red leather belt from Haute Sauce that is tres chic and the perfect color to celebrate Valentine's Day!


https://www.buyhautesauce.com/collections/watch-strap-accessories/products/aw22_hswa1011?variant=40794343473196
Want to go creative with your gift? Then this set of striking watch charms from Haute Sauce is the right way to go. These watch charms, in a set of four, can be added to one's Apple watch to give it a chic new look. If your girl loves her fitness watch, then she will be delighted to receive these watch charms.


https://www.buyhautesauce.com/collections/sunglass/products/aw23_hssg1228?variant=40853691301932
No one can live without a good pair of sunglasses (or five). Not only do shades protect our precious eyes from sun damage, but they also add a layer of style that is unmatched by anything else. Simply put, shades are hot and cool. And cat-eye sunglasses are the hottest accessory to sport during the bright February days. Trust us, your girl will be surprised at how on-point your fashion choice is with this pair of black and golden cat-eye sunglasses.
https://www.buyhautesauce.com/collections/bags/products/hshb1282?variant=40766227251244

If you're looking for a safe but striking gift, then a handbag is always a great option to fall back on. Your lady love is doubtless very busy and carries a ton of stuff around while also managing to look like a million bucks. This majestic green quilted handbag will solve her problems while also giving a stylish touch to her work look. 
So have you decided which gift is the right fit for your special someone? Hint: V-day festivities last an entire week, so how about you grab them all and surprise her with something every day?