5 must-haves for a rocking beach vacation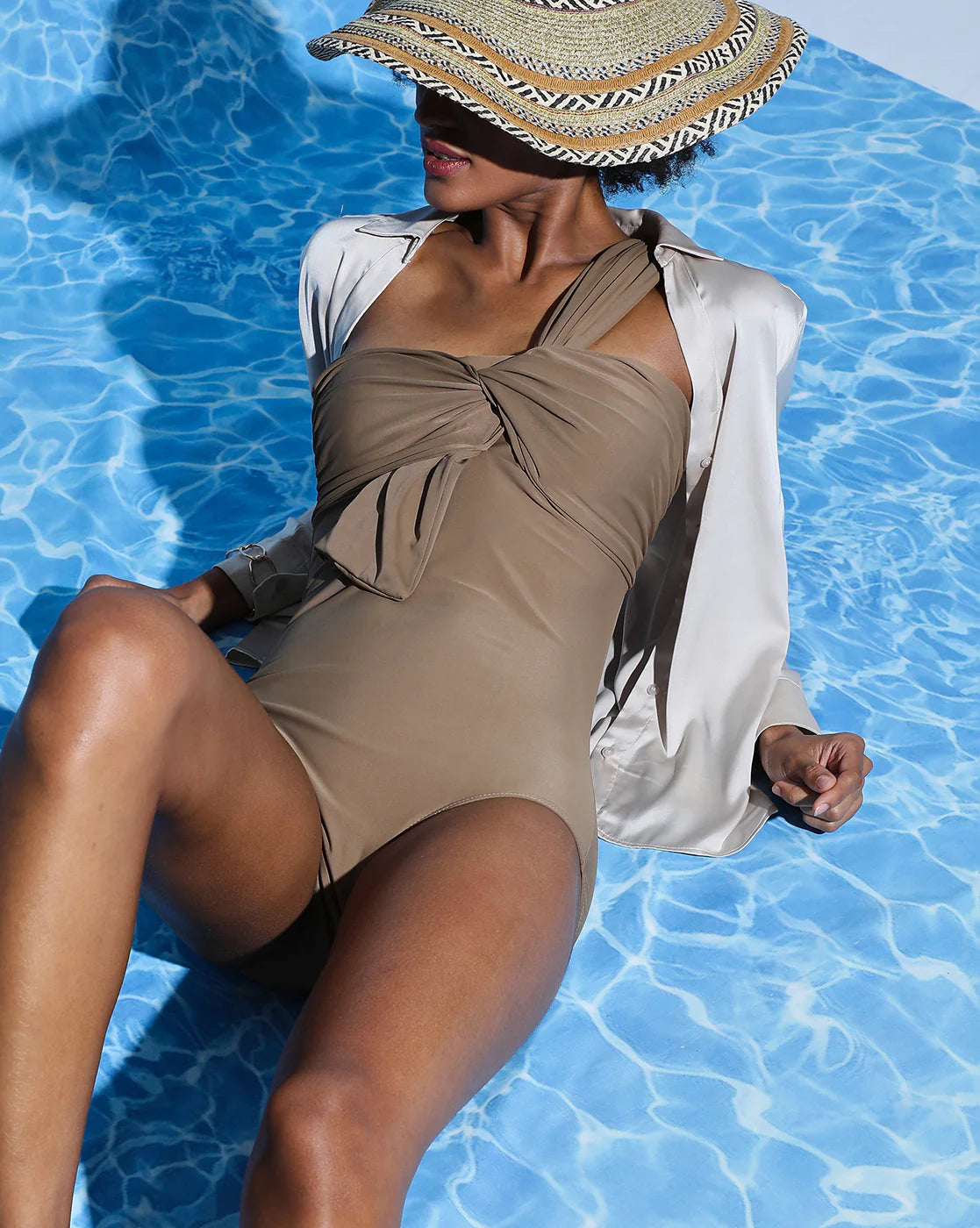 Hey there! Are you one of those people who create a travel calendar for the whole year in advance? Or do you just love to take off on a whim, to answer the call of wanderlust coming from within? Whatever your travel planning style, we know that travel is definitely on your mind. And what places catch your fancy? If you, like us, are crazy about the sea, sun, and sand, then you have a long list of places to choose from. From good old Goa which is fun all year round, to the quiet and pristine beaches of Kerala and Karnataka, to the glorious east coast starting at Bengal and going all the way to Tamil Nadu - India has no shortage of beach destinations.
And if you're looking at international options, then you're going to be seriously spoilt for choice. From the glamorous beaches of Dubai to the less explored gems of the Phillippines, to luxury resorts in the Maldives - there are choices aplenty all around. And we haven't even gone beyond our continent! From the azure waters of the Mediterranean to the turquoise glories of the Caribbean sea, the world really is your oyster.
While you decide where to go, allow us to simplify at least one aspect of your beach vacation. No beach vacation is complete without the right accessories, and we at Haute Sauce have a whole list of must-haves for your beach getaway. So check out these beach vacation essentials that will add oodles of style to your beach look…
https://www.buyhautesauce.com/collections/swimwear/products/aw22_hsss1028?variant=40870380109868
Who can head off on a beach vacation without a gorgeous swimsuit? This two-piece swimwear set is an ode to the colours of the sea with its aqua top. The floral bottoms give a retro and feminine vibe that is very on-point at the beach. Look uber stylish as you swim with the fish or surf the biggest waves with this ultra-glam swimsuit from Haute Sauce. You might also inadvertently make a few heads turn, but we can't be held responsible for any collateral damage to the single hearts out there! 
https://www.buyhautesauce.com/collections/sunglass/products/hssg1298?variant=40717828816940
Where there's a beach, there will be sun, and you will need shades. Unless it's a cloudy day, you say. That's a misconception! It's recommended to wear sunglasses outdoors even if the sky is cloudy, to protect your eyes from UV damage. Besides, stylish sunglasses for women add an immense amount of glam to a vacation look, so why leave that out? These white frame sunglasses have a vintage glam look that is just perfect on the beach. The oval shape and oversized frames are both trending on the international fashion circuit. 
https://www.buyhautesauce.com/collections/hats/products/hsht2104?variant=40528085090348
While you protect your eyes, don't forget the rest of your face. A wide-rimmed hat adds not just elegance to a beach look but is also essential on the beach to keep the sun damage away. We are in love with this classic, textured white hat with a lovely blue bow tied to it. Not only will this go with every outfit, but it is also a timeless look so this sun hat can be stored and used for many years. 
https://www.buyhautesauce.com/collections/bags/products/hsbp1303?variant=40714833756204
Are you the kind of person who loves to just lounge on a beach chair, reading or watching something? Or maybe you like to go for a swim in the wide open ocean. Whatever your style of enjoying, we know that you'll need to carry a lot of stuff for a memorable day at the beach. Books, towels, sunscreen, swimsuits, a change of clothes perhaps, maybe even a little something to nibble on, and of course, essentials like a wallet, phone, keys, and a camera. What you need is a sturdy and spacious bag that can hold a number of things and be convenient to carry around. This rugged-looking backpack from Haute Sauce checks all the boxes. It's comfortable, convenient, and neutral enough to match all your beach looks.  
Didn't we say we were going to uncomplicate your beach travel plans? While you still can't decide which way to head, at least you know what your beach look is going to be. That's a great start! Now all you have to do is order these hand-picked pieces from Haute Sauce before they run out, and you're all set for a glamorous and memorable day at the beach!