Style Lessons from Alia's London Looks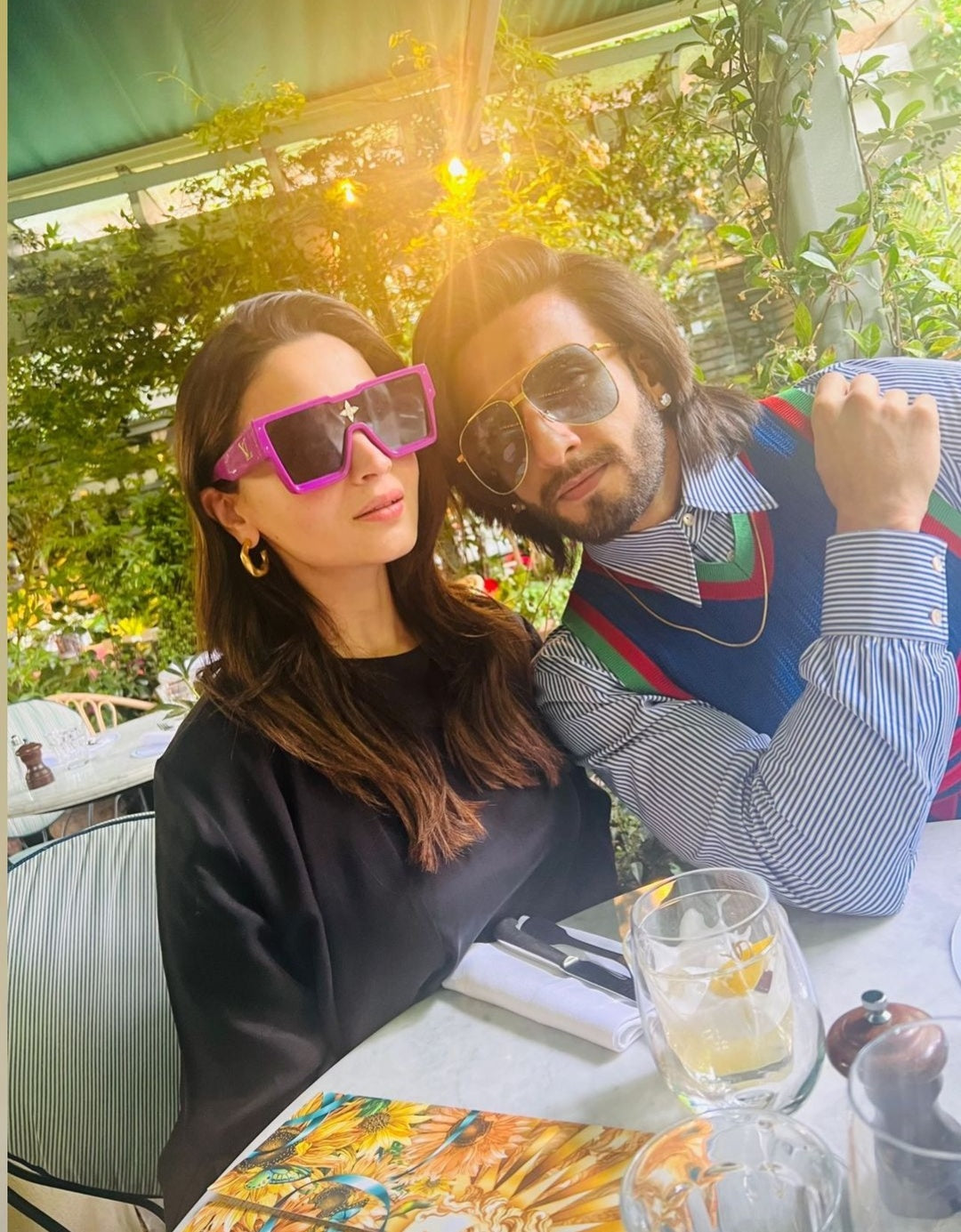 Alia Bhatt took the internet by storm a few days ago when she announced that she and husband Ranbir Kapoor are expecting a baby. It expectedly led to a volley of memes, jokes and of course congratulatory messages. Not all messages were in good taste, though. Some netizens found an opportunity to poke fun at the fact that it's been just two months since their wedding. However, we believe that the issue about timing should only concern the parents-to-be and outsiders are better off minding their own business. Ever heard that saying - if you have nothing good to say then it's better to keep quiet? The occasional negativity aside, the news was generally well-received and fans of the couple are justifiably thrilled. 
Motherhood is a life-changing experience. However, that time is still far away for Alia, and some social media posts by friends proved that impending motherhood has so far affected neither her style nor her lifestyle. 
Since it's vacation time and foreign destinations are at last open to Indians, many Bollywood celebs have flocked to London, including Alia Bhatt, Ranveer Singh, Karan Johar, Kareena Kapoor Khan and designer Manish Malhotra. It was through Manish Malhotra's Insta stories that we got a glimpse of Alia basking in the English summer.
Here Alia is seen looking radiant as always with good friends Karan Johar and Manish Malhotra. She is sporting a minimalist look with a plain white shirt, golden hoops and hair tied neatly. We are drooling over the sexy oval sunglasses that are looking great on her round face.
Alia upped her sunglasses game in this look with her oversized pink sunglasses. These sunnies are all the rage this season, as we spotted Malaika Arora sporting the same shape and style just a few days ago. Let's not miss those golden hoops again - we love it when celebs reuse an outfit or accessory. 
If you're inspired by Alia's 'shady' looks (sorry for the bad pun, couldn't help it!) then we have got you covered!
Haute Sauce brings to you trendy eyewear at unbelievable prices. Check out these pieces inspired by Alia's London style: -
Oval Frames
Oval sunglasses are a hot trend right now, and they look great on a round face.  
https://www.buyhautesauce.com/collections/oval/products/ss22_hssg1095
These pink-rimmed sunglasses with oval lenses are super chic and fun. Combining oval shape with a lovely pastel pink hue, they are perfect for the young and hip crowd. Plus they come with polarised lenses to keep your eyes protected from the sun.
https://www.buyhautesauce.com/collections/oval/products/ss22_hssg1133
Have a little fun with your frames by trying out these gorgeous black-and-white shades in an oval shape. The pattern of the frame gives these sunglasses a vintage and glamorous look that will make you feel like a leading lady yourself! And the UV-protected lenses will keep your eyes healthy too.
https://www.buyhautesauce.com/collections/oval/products/ss22_hssg1091
If you like to make bold and stylish choices, then these funky shades in white are just right for you. White frames instantly stand out in a crowd of blacks and browns, and they look super glam too. The oval shape is on-point with latest trends, and the polarised lenses are great for your eyes.
Oversized Rectangular Frames
It is THE hottest style this season. Oversized frames suit just about any face cut.
https://www.buyhautesauce.com/collections/rectangular/products/ss22_hssg1061
If you're not afraid to stand out, but in fact revel in public attention, then these gorgeous green sunglasses are made for you. The peppy colour combined with the trendy shape makes it the hottest accessory to sport this season! And the polarised lenses will protect your eyes while you look uber stylish.
https://www.buyhautesauce.com/collections/oversized/products/ss22_hssg1180
Keep it old school with these light brown sunnies that combine the classic brown shade with the contemporary rectangular shape to give you the best of both worlds. We guarantee you'll feel nothing less than a diva in this pair!
So grab all these hot sunglasses today if you want to vacation in style like Alia Bhatt!